Castle Arch

excerpted from our book

Canyonlands National Park Favorite Jeep Roads & Hiking Trails
pages 185-186




Buy book directly from the author!

Canyonlands National Park Favorite Jeep Roads & Hiking Trails

has access info for 75 trailheads
56 detailed trail maps
241 photographs
loads of driving and hiking tips

regularly $14.95
now on sale for only

$11.95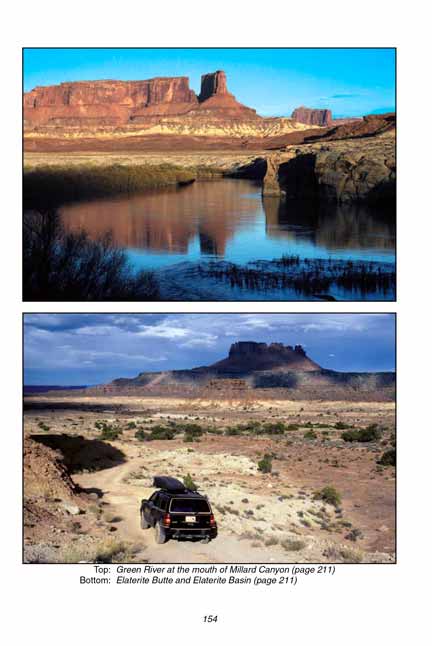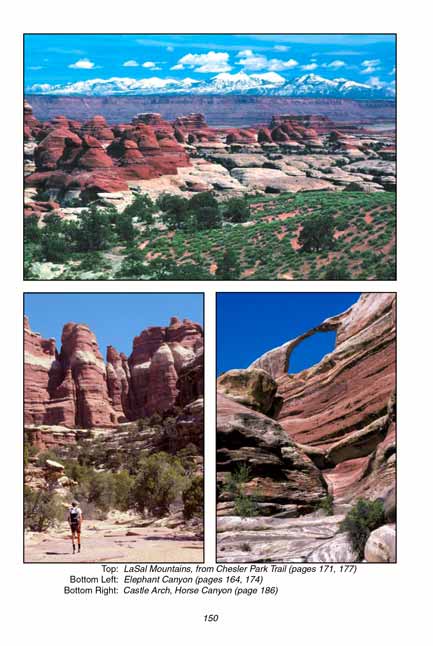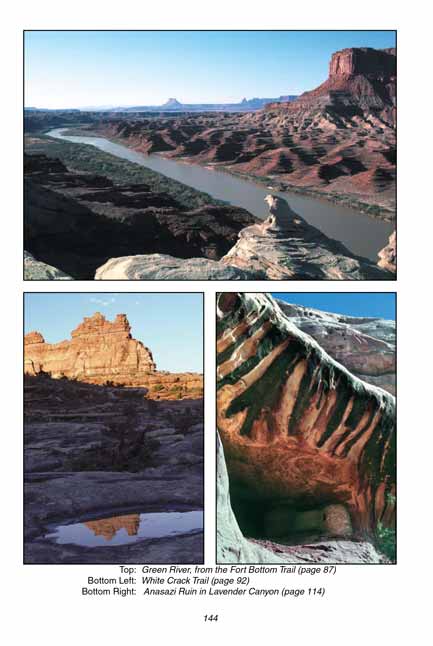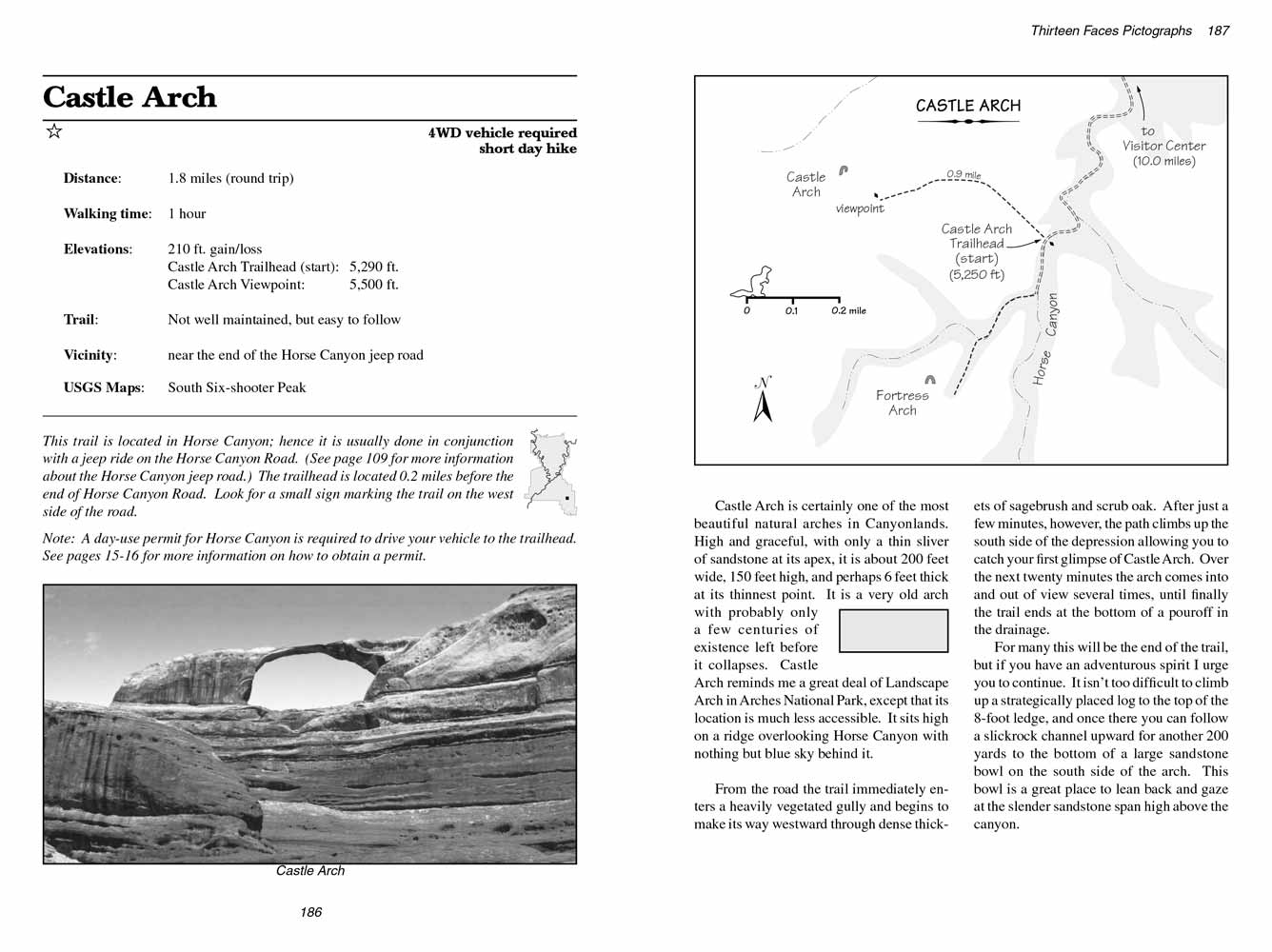 Castle Arch is certainly one of the most beautiful natural arches in Canyonlands National Park. High and graceful, with only a thin sliver of sandstone at its apex, Castle Arch is about 200 feet wide, 150 feet high, and perhaps 6 feet thick at its thinnest point. It is a very old arch with probably only a few centuries of existence left before it collapses. Castle Arch reminds me a great deal of Landscape Arch in Arches National Park, except that its location is much less accessible. It sits high on a ridge overlooking Horse Canyon with nothing but blue sky behind it.
From the road the trail immediately enters a heavily vegetated gully and begins to make its way westward through dense thickets of sagebrush and scrub oak. After just a few minutes, however, the path climbs up the south side of the depression allowing you to catch your first glimpse of Castle Arch. Over the next twenty minutes the arch comes into and out of view several times, until finally the trail ends at the bottom of a pouroff in the drainage.
For many this will be the end of the trail, but if you have an adventurous spirit I urge you to continue. It isnít too difficult to climb up a strategically placed log to the top of the 8-foot ledge, and once there you can follow a slickrock channel upward for another 200 yards to the bottom of a large sandstone bowl on the south side of the Castle Arch. This bowl is a great place to lean back and gaze at the slender sandstone span high above the canyon.


Note to web developers: You may copy this material onto your site, but in return please include a link to my home page www.utahtrails.com. Thank you, David Day (utahdavidday at gmail.com)
Click here to see more trails in
Canyonlands National Park
© Rincon Publishing Company, all rights reserved