Grandview Trail

excerpted from our book

Canyonlands National Park Favorite Jeep Roads & Hiking Trails
pages 60-61




Buy book directly from the author!

Canyonlands National Park Favorite Jeep Roads & Hiking Trails

has access info for 75 trailheads
56 detailed trail maps
241 photographs
loads of driving and hiking tips

regularly $14.95
now on sale for only

$11.95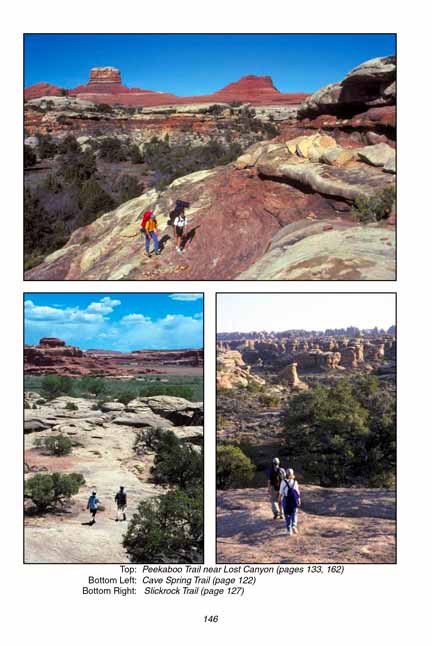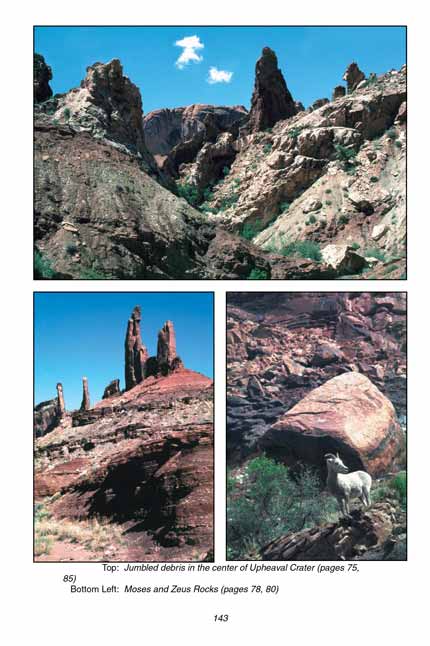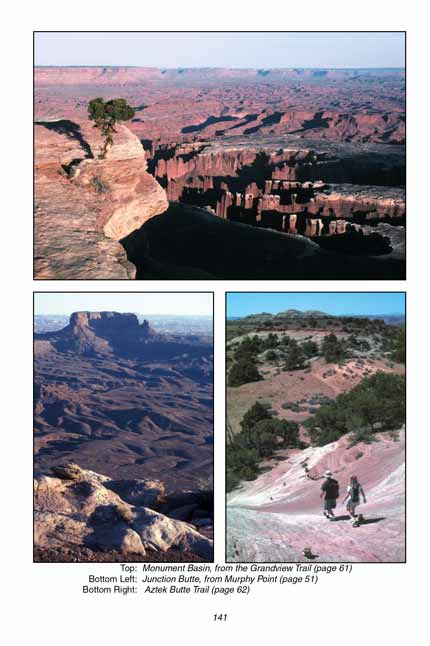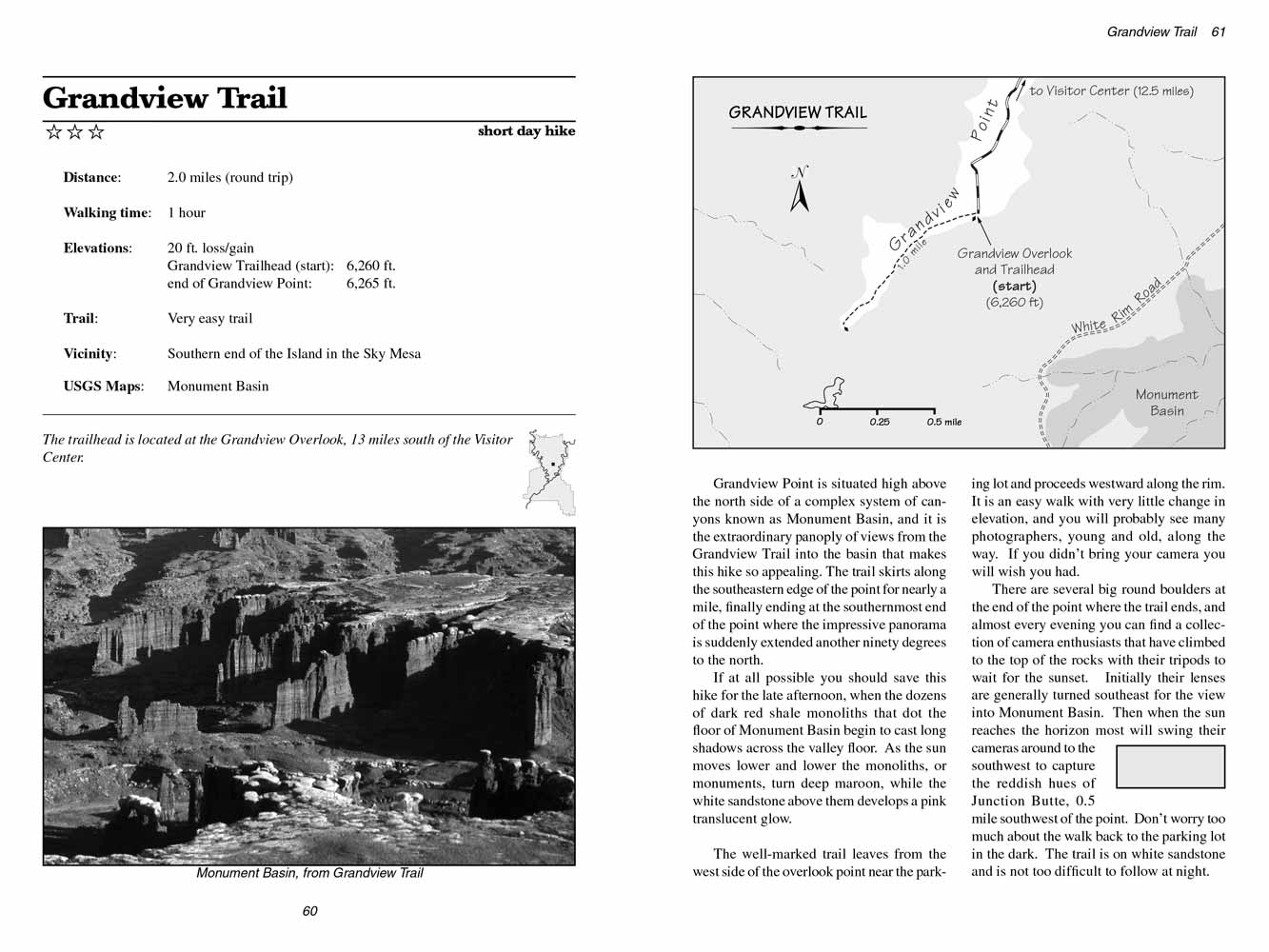 Grandview Point is situated high above the north side of a complex system of canyons known as Monument Basin, and it is the extraordinary panoply of views from the Grandview Trail into the basin that makes this hike so appealing. The Grandview Trail skirts along the southeastern edge of the point for nearly a mile, finally ending at the southernmost end of the point where the impressive panorama is suddenly extended another ninety degrees to the north.
If at all possible you should save the Grandview Trail hike for the late afternoon, when the dozens of dark red shale monoliths that dot the floor of Monument Basin begin to cast long shadows across the valley floor. As the sun moves lower and lower the monoliths, or monuments, turn deep maroon, while the white sandstone above them develops a pink translucent glow.
The well-marked Grandview Trail leaves from the west side of the overlook point near the parking lot and proceeds westward along the rim. It is an easy walk with very little change in elevation, and you will probably see many photographers, young and old, along the way. If you didnít bring your camera you will wish you had.
There are several big round boulders at the end of the point where the Grandview Trail ends, and almost every evening you can find a collection of camera enthusiasts that have climbed to the top of the rocks with their tripods to wait for the sunset. Initially their lenses are generally turned southeast for the view into Monument Basin. Then when the sun reaches the horizon most will swing their cameras around to the southwest to capture the reddish hues of Junction Butte, 0.5 mile southwest of the point. Donít worry too much about the walk back to the parking lot in the dark. The Grandview Trail is on white sandstone and is not too difficult to follow at night.
Note to web developers: You may copy this material onto your site, but in return please include a link to my home page www.utahtrails.com. Thank you, David Day (utahdavidday at gmail.com)
Click here to see more trails in
Canyonlands National Park
© Rincon Publishing Company, all rights reserved