Mesa Arch Trail

excerpted from our book

Canyonlands National Park Favorite Jeep Roads & Hiking Trails
pages 48-49




Buy book directly from the author!

Canyonlands National Park Favorite Jeep Roads & Hiking Trails

has access info for 75 trailheads
56 detailed trail maps
241 photographs
loads of driving and hiking tips

regularly $14.95
now on sale for only

$11.95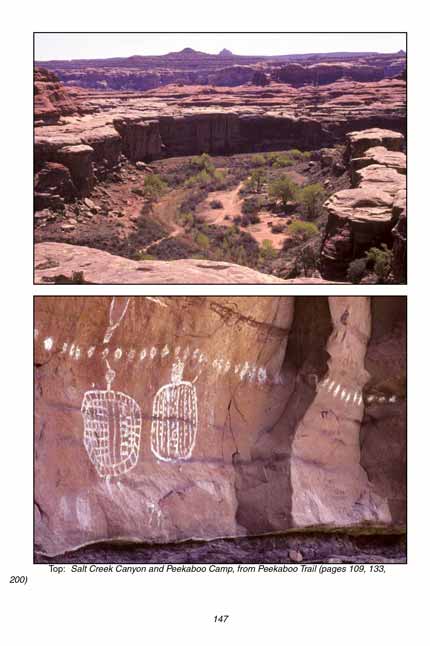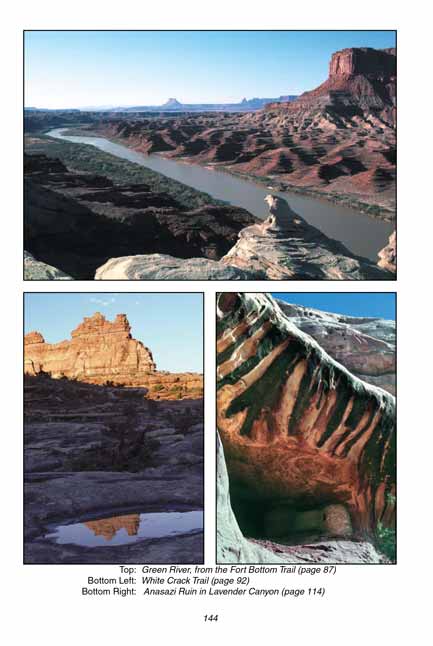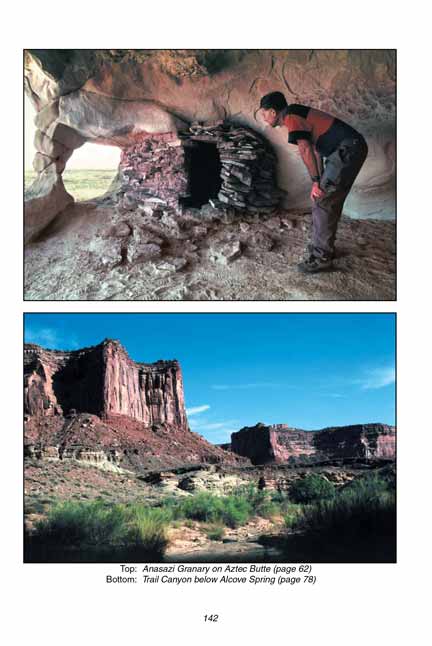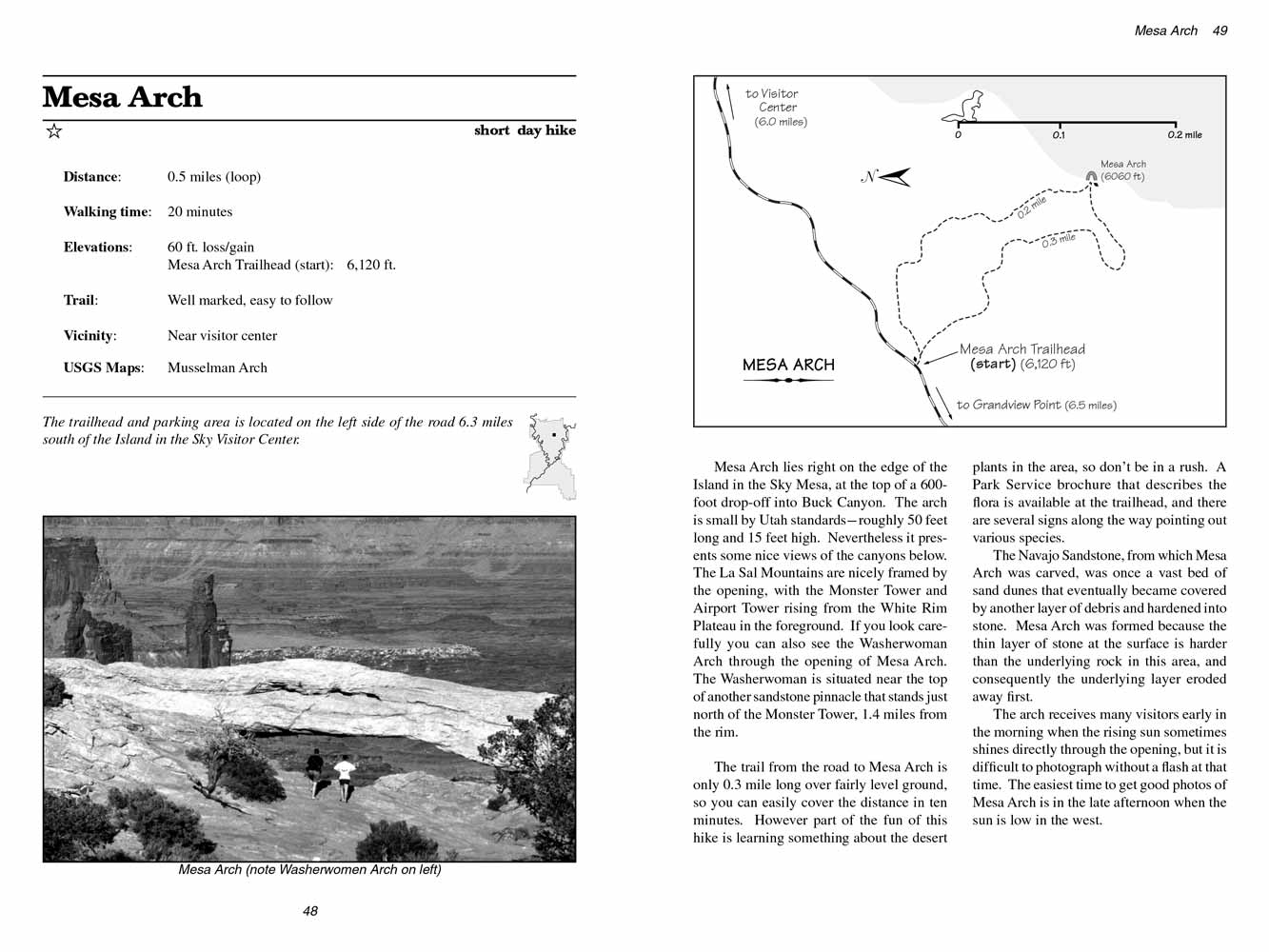 Mesa Arch lies right on the edge of the Island in the Sky Mesa, at the top of a 600-foot drop-off into Buck Canyon. The arch is small by Utah standards-roughly 50 feet long and 15 feet high. Nevertheless it presents some nice views of the canyons below. The La Sal Mountains are nicely framed by the opening, with the Monster Tower and Airport Tower rising from the White Rim Plateau in the foreground. If you look carefully you can also see the Washer­woman Arch through the opening of Mesa Arch. The Washer­woman is situated near the top of another sandstone pinnacle that stands just north of the Monster Tower, 1.4 miles from the rim.
The trail from the road to Mesa Arch is only 0.3 mile long over fairly level ground, so you can easily cover the distance in ten minutes. However part of the fun of this hike is learning something about the desert plants in the area, so don't be in a rush. A Park Service brochure that describes the flora is available at the trailhead, and there are several signs along the way pointing out various species.
The Navajo Sandstone, from which Mesa Arch was carved, was once a vast bed of sand dunes that eventually became covered by another layer of debris and hardened into stone. Mesa Arch was formed because the thin layer of stone at the surface is harder than the underlying rock in this area, and consequently the underlying layer eroded away first.
The arch receives many visitors early in the morning when the rising sun sometimes shines directly through the opening, but it is difficult to photograph without a flash at that time. The easiest time to get good photos of Mesa Arch is in the late afternoon when the sun is low in the west.
Note to web developers: You may copy this material onto your site, but in return please include a link to my home page www.utahtrails.com. Thank you, David Day (utahdavidday at gmail.com)
Click here to see more trails in
Canyonlands National Park
© Rincon Publishing Company, all rights reserved